When you tap on a Washington Post article you see in a social media app, you'll usually be asked to sign in to The Post each time — even if you're a subscriber and signed in elsewhere.
Many apps — including Facebook, Instagram, Twitter and LinkedIn — use their own
in-app browsers
that allow you to visit other websites
(like
The Post) without actually leaving their app. These browsers are different from default browsers that come installed on your phone
(e.g.
Chrome, Safari, Edge).
In-app browsers don't save your sign-in details for various reasons. Because of this, you may need to sign in every time to read an article you see in an app
(other
than The Washington Post app).
The app makers have full control over their in-app browsers, which means The Post does not have any control over the experience.
Ways to improve your experience
On Facebook, you can choose to open the article in your phone's default browser,

which may keep you signed in for longer periods of time. Here's how:
iOS:

Tap the ellipsis

("…")

at the bottom of the screen and then

"Open

in system browser."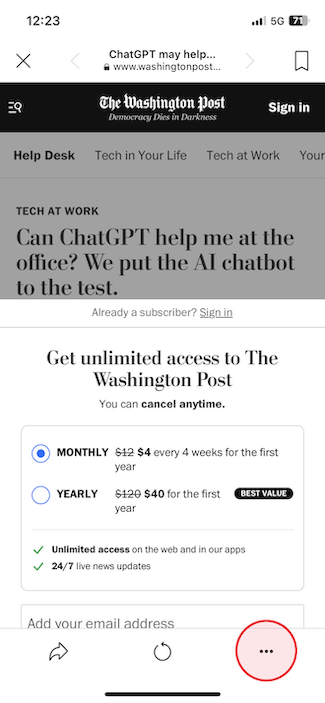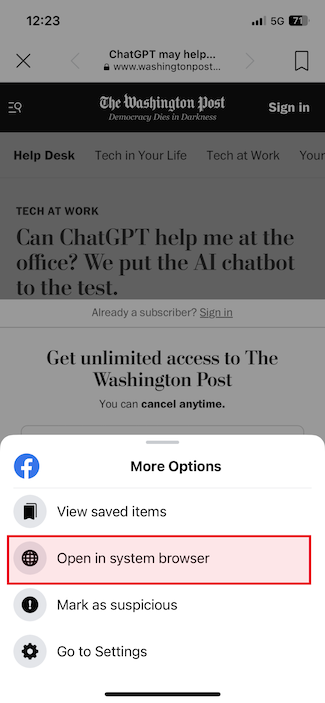 Android:

Tap the ellipsis

("…)

at the top of the screen and then

"Open

in browser."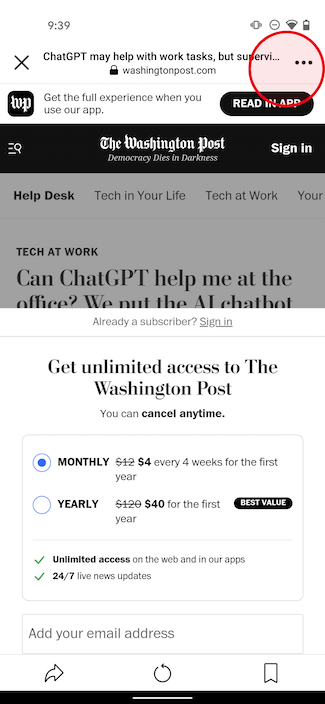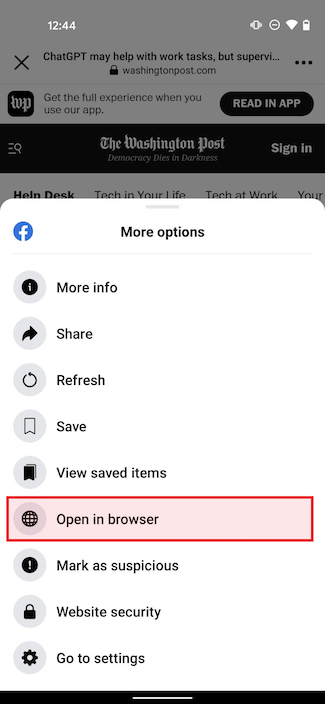 Android Facebook readers can also set links to open externally

on their phone's

default

browser

.

In the Android Facebook app

, go to

Settings and Privacy > Settings > Preferences

(Media)

>

select

"Links

open externally."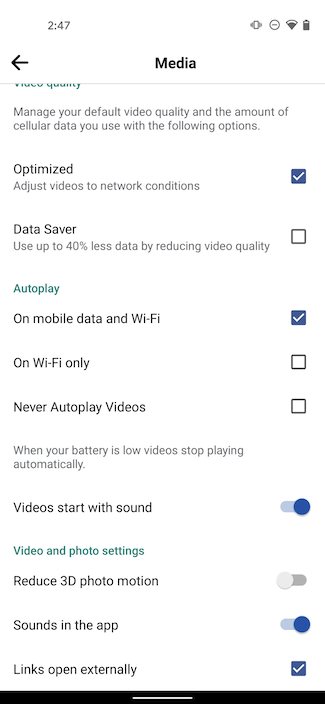 Use a password manager to make signing in faster and easier.
Double-check that your subscription is active. Visit Subscription & Billing

in My Post to confirm your subscription status.