If you use Sign in with Apple for your Washington Post login account, and have chosen to hide your email, you may need to identify your relay email through Apple for customer support needs.
There are two ways to do this:
1. Sign in with Apple to your Washington Post Profile: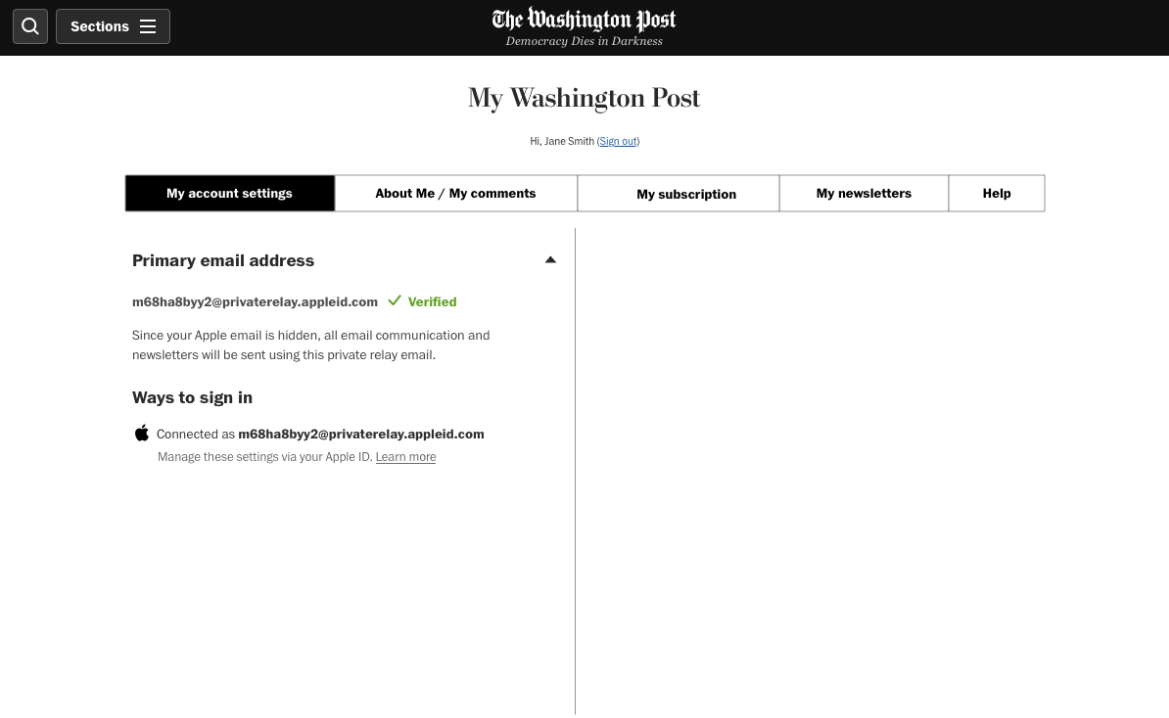 2. Sign in here to manage your Apple ID.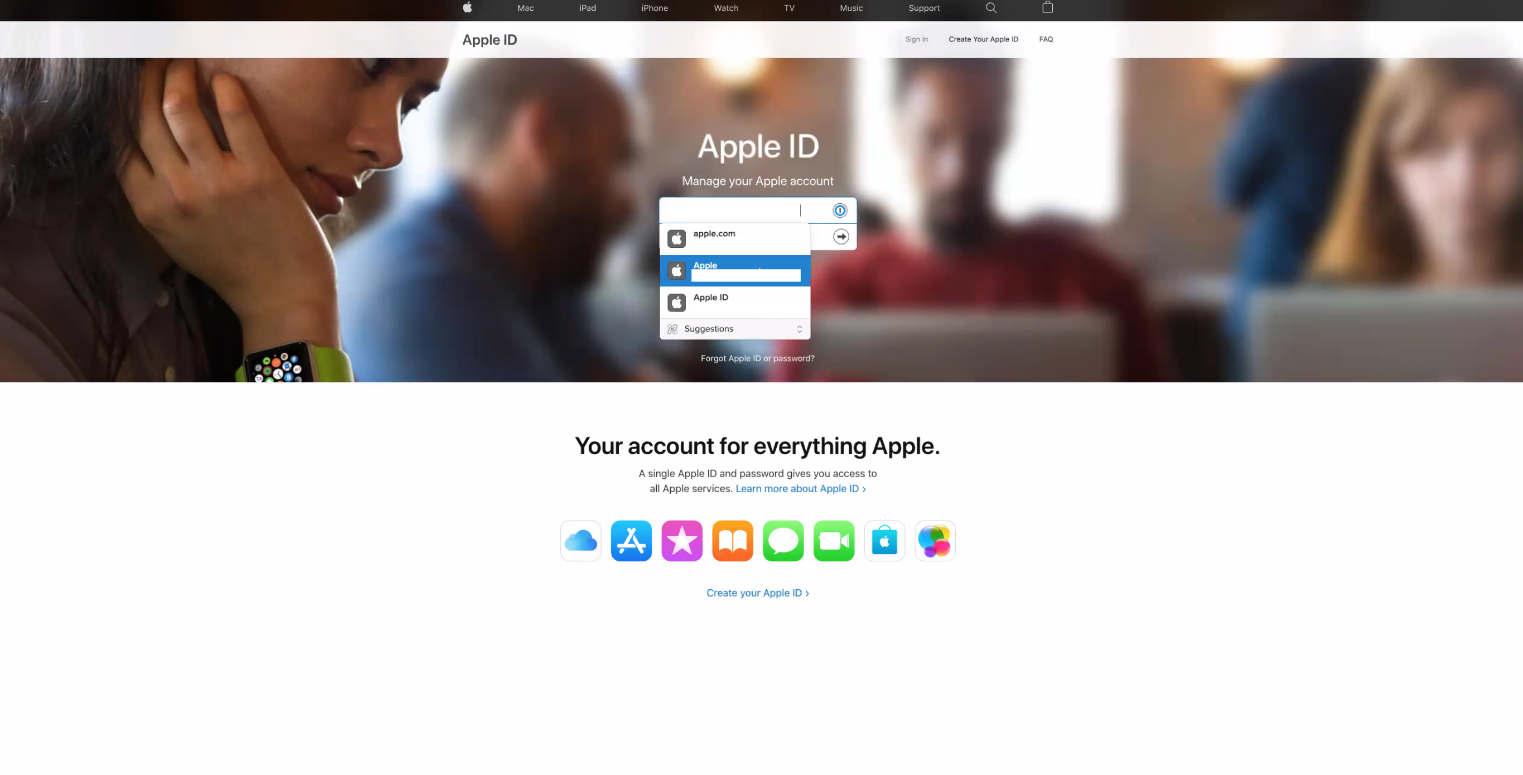 Once signed in, scroll down to Security and click on Manage.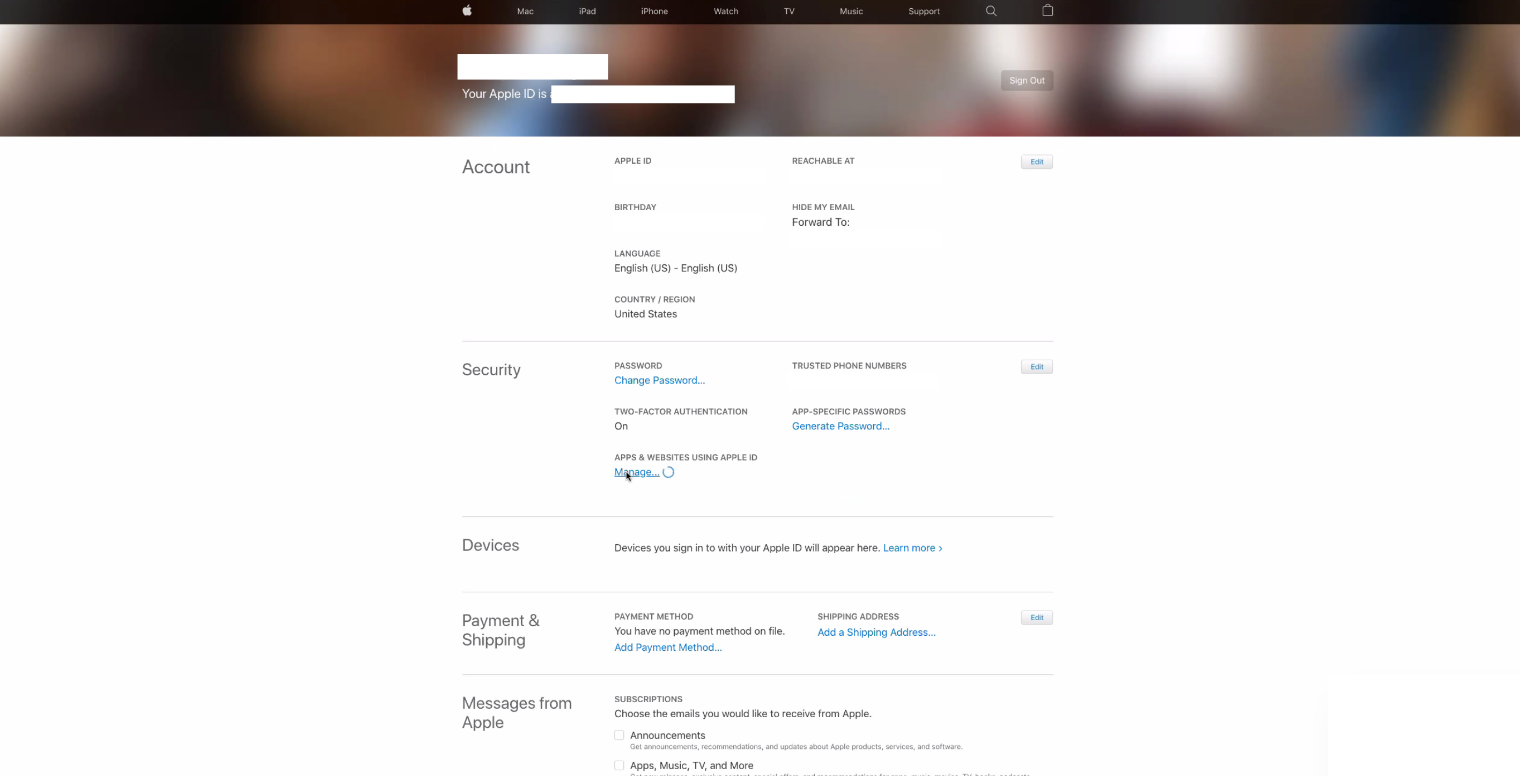 Select The Washington Post application. You will see your relay email under "Hide My Email".